Colsterworth Nature Trail.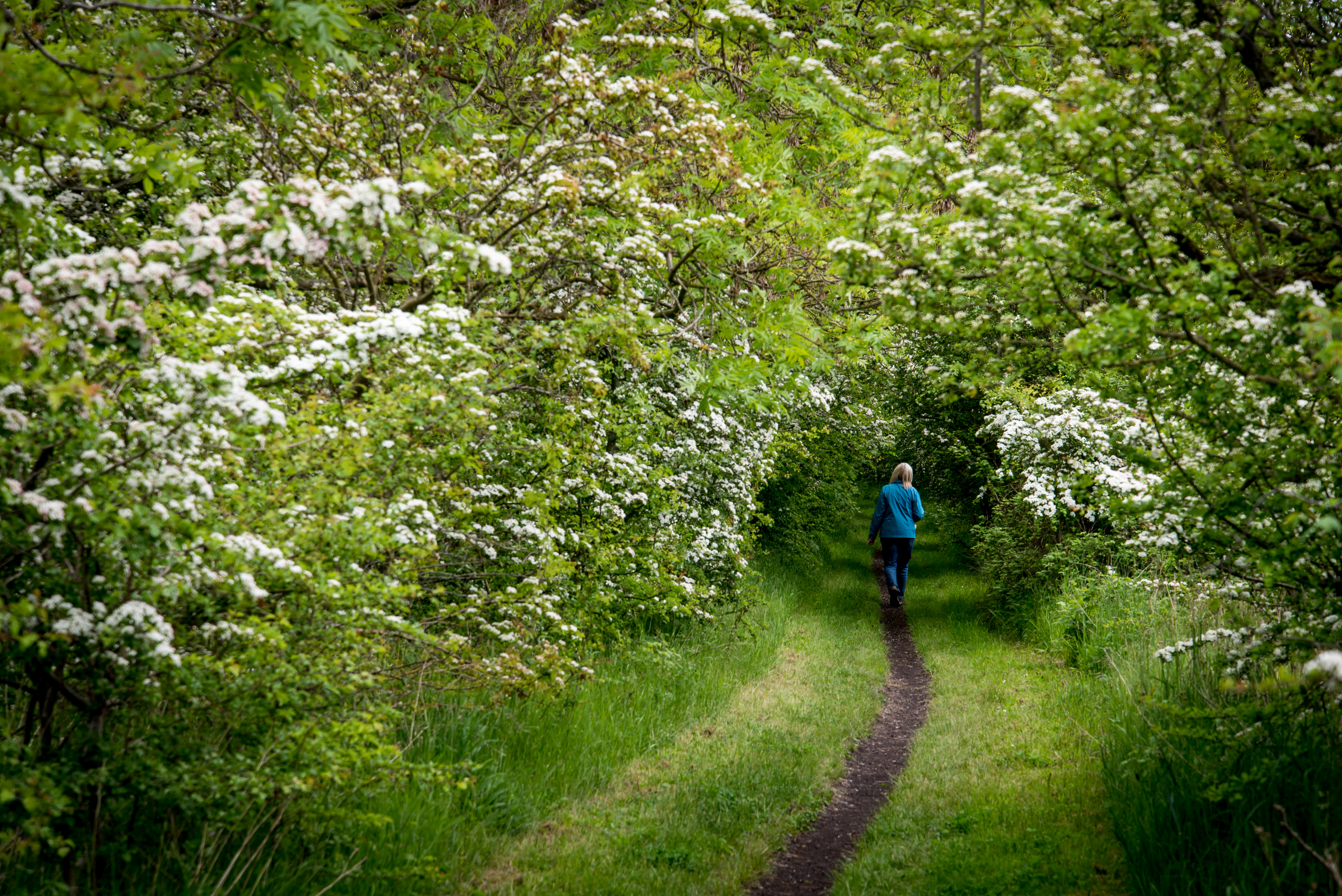 Colsterworth Nature Trail stretches approximately four kilometres westward from the village of Colsterworth. The landowner has recently leased the land the trail sits on to the Parish Council for the betterment of the local community and for the last nine years a growing team of volunteers from the villages of Colsterworth and Woolsthorpe have been developing this old railway line and adjacent woodland. The remit of the volunteer group has been to turn this old, somewhat neglected piece of industrial archaeology, into a green asset for the benefit of the local community and the natural environment.

A large-scale community litter pick was organised at which more than twenty-eight cubic metres of rubbish was removed. The once overgrown track has been widened along its entire length and several hundred metres of scrub have been removed to create a series of new footpaths through the adjacent woodland. Many benches have been installed at scenic locations overlooking the beautiful Lincolnshire scenery and appropriate management is carried out to maintain the viewpoints. Access has been improved at a series of locations along the Nature Trail, including the construction of a large ramp with protective hand rail to lead visitors safely up the considerable height of the old embankment.

The volunteer group has received advice on land management for the benefit of the environment from both the Lincolnshire Wildlife and Woodland trusts. Thousands of native plants have been planted by the volunteers to increase the local bio-diversity. The group is beginning a programme of sapling planting, using native British species, with the aim of maintaining tree cover into the future and protecting the appearance of the trail and its attraction to wildlife.

Several animal species have been spotted along the trail including, foxes, owls, deer, and, more exotically, grass snakes, a little egret and kingfishers.